BUSINESS TOURISM
The Konin region is a unique and proven place to organize conferences, company trainings and events. Convenient location in the center of Poland, proximity to nature, the surroundings of forests and lakes, and at the same time a high standard of conference centers with professional customer service are it's main attributes. An additional distinguishing feature is the location on the communication trails: Kalisz - Bydgoszcz and Warsaw-Berlin. The Konin region is the center of business tourism in Poland.

We have prepared for you the best places for organizing conferences, symposia, trainings and events.

Get to know the business offer lub familiarize yourself lub check out lub get acquainted with the business offer.

---
The Greather Poland Conference Center Hotel Atut **** in Licheń Stary is a charming place, in the vicinity of forests and the picturesque Lake Licheń. Perfectly prepared for the reception of people with physical disabilities. The facility has 10 conference rooms for a total of up to 600 people, a grill hut, a tent for small parties and a 525 sq m tent hall, its own restaurant and extensive accommodation facilities. All rooms are air conditioned, with the possibility of darkening and equipped with professional conference equipment and permanent access to the internet. The hotel is distinguished by a unique relaxation zone with a swimming pool, sauna, jacuzzi as well as a gym and a bowling alley.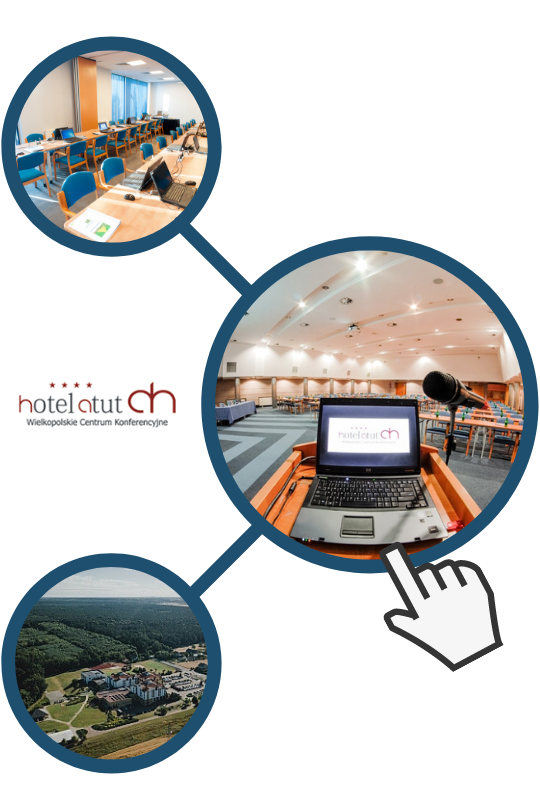 ---
Hotel Wityng *** in Mikorzyn is located right next to the lake with access to its own beach and marina / landing place. It has 6 air conditioned conference rooms for 20 to 130 people. The facility specializes in organizing company events, and has a wide range of themed event proposals. Created a "Playground for businesses" for customers, which is equipped with a ball court, two bowling alleys and a place to play golf. It's worth pointing outt hat the hotel has its own cruise ship.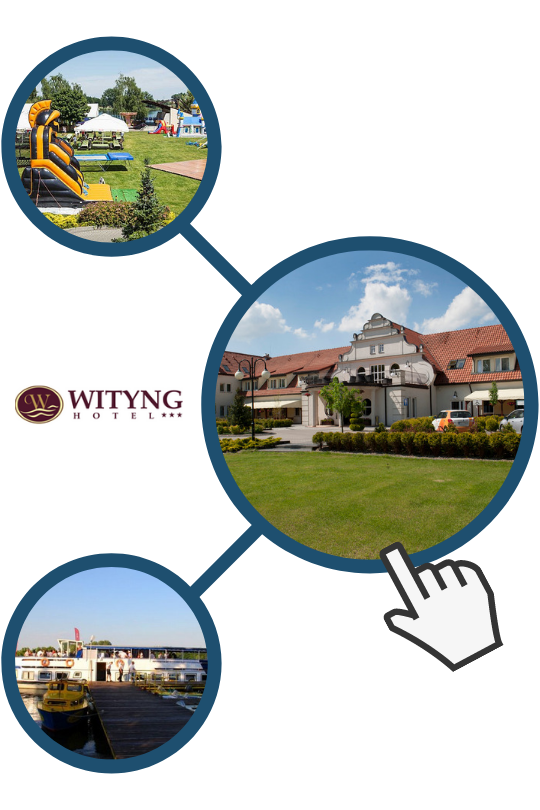 ---
PAPAVER HOTEL in Ślesin is located on the shore of Ślesin lake, surrounded by beautiful forests. Modern interiors, forest fences and a friendly atmosphere are conducive to conference meetings. A definite advantage of the hotel is the possibility of any arrangement of 8 conference rooms thanks to the technical solutions used. The largest of them can accommodate up to 400 people, while for smaller business meetings smaller rooms with access to daylight are prepared.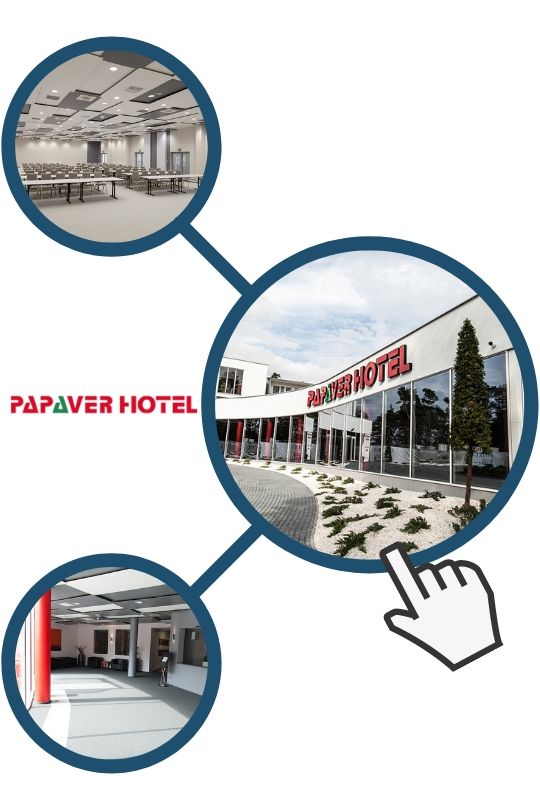 ---
Training and Recreation Center "Gwarek" in Ślesin, put among fine pine trees, close to the Ślesin lake, it captivates with the closeness of nature. The resort has 5 conference rooms, which are separated by soundproof walls allowing any arrangement. All rooms in the building are air conditioned, with internet access. Own beach, grill hut and modern marina are used by companies to organize integration meetings and thematic events.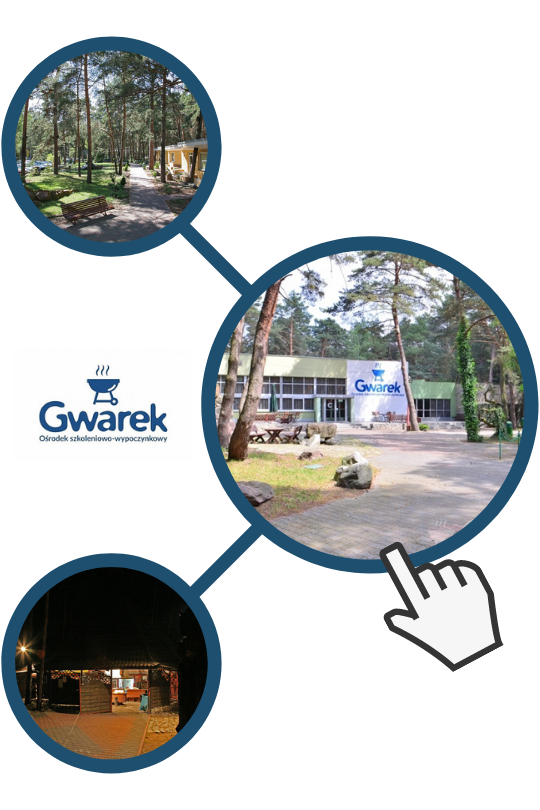 ---
Hotel Stara Gorzelnia in Licheń Stary is located on the shore of the Licheń lake and is a modern facility with a noble history. Formerly a farm complex of count Kwilecki, today a modern spacious hotel in close proximity to the beach and a unique offer of catamaran cruises. For conference purposes it has a room for up to 100 people, and in turn for small, intimate meetings and trainings invites you to a modern training room. The hotel cooperates with event agencies, guaranteeing companies a good time during themed evenings and team building events.
---
Check also other objects in the Konin Region with the offer for business:
More information will be provided by the employees of the Tourist Information Center *** in Konin
:
Contact number: 632463248
E-mail adress:
kontakt@turystyka.konin.pl